Our Rock 'n Roll History
WICK Studios is located in the same building once home to the legendary Radio Recorders Annex (R.R.A), Sunset Highland Recordings, and most famously TTG Studios, where seminal recording artists such as Jimi Hendrix, Frank Zappa, The Doors, The Velvet Underground, Alice Cooper, The Monkees, The Mothers of Invention, Eire Apparent, Linda Ronstadt, Neil Young, Barbara Streisand, Bing Crosby, Little Feat, Eric Burdon & The Animals, and many others recorded. A list of records known to be produced at TTG can be found on its wikipedia page.
Legendary sound engineerings and pioneers
Established by Amnon "Ami" Hadani and Tom Hidley, TTG was founded on June 8, 1965. The studio was notable as one of the first to be equipped with a 16-track Ampex tape recorder at a time when 4-track recording was still the norm. Due to its high decibel level threshold, the studio became popular with the up-and-coming rock musicians of that time. Jimi Hendrix, who was introduced by Eric Burdon to the studio, "raved" about the studio's sound and is a patron-saint to our studio.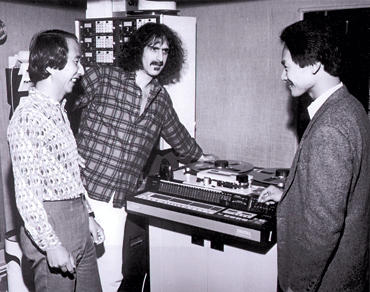 good vibes
Why is it important for you to know this about WICK? The legendary musical history is one reason photographers, filmmakers, photo editors and niche event planners love booking with us. The energy still resonates and the creativity lends itself as inspiration to some of the top creative minds in the world. The vibe endorses the perfect atmosphere for an intimate event.
lets connect
We would love to connect with music historians to learn more about Radio Recorders Annex, Sunset Highland Recordings, and TTG Studios. If you are one, or know one please have them email us at info@wick.la.